Our stores at the airport
Check here for all the information about the Duty Free stores at the Melbourne airport. All those travelers who pass through the Melbourne Tullamarine International Airport and wish to make their tax free purchases can shop at our Duty Free store and purchase their beauty, fashion or food items at the best price.
Duty Free Melbourne has two FIRST Tax & Duty Free stores, located inside the Tullamarine International Airport so you can buy tax free liquor as well as products from the fragrance, makeup and food sections. Duty Free stores at the airport are conveniently located at the departures and arrivals terminals. In addition, both establishments remain open 24 hours a day for you to shop in Melbourne, so you don't have to worry about the departure time for your flight.
Lastly, thanks to the Reserve & Collect service, you can purchase top line products through this online website and collect them with total convenience at the Pick Up Points in the Melbourne International Airport (Tullamarine). Don't miss the opportunity, place your online Reserve & Collect order and collect all your new items in the Pick Up Points that you will find available in the Duty Free airport stores the same day of your flight. Visit the catalog now and discover all the offers available!
Due to the outbreak of COVID-19, store trading hours would vary based on flight schedules. Please email through to AU.customerservice@au.dufry.com for any queries.
Please also note that response time may be delayed due to time difference and the outbreak of COVID19. We are doing everything we can to ensure you get a reply as quickly as possible and appreciate your patience. Thank you for understanding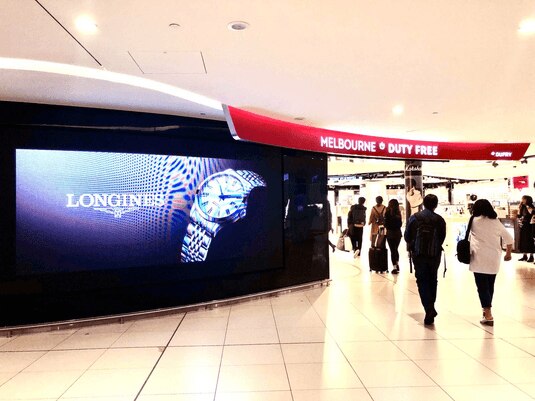 Melbourne Duty Free Departures
Location

Melbourne Departures

Email

au.customerservice@au.dufry.com

Opening hours

Monday-Sunday 24 hours
---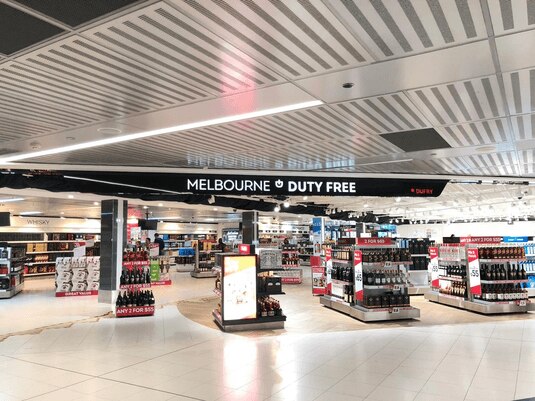 Melbourne Duty Free Arrivals
Location

Melbourne Arrivals

Email

au.customerservice@au.dufry.com

Opening hours

Monday-Sunday 24 hours
Warning - Under the Liquor Control Reform Act 1998 it is an offence:
To supply alcohol to a person under the age of 18 years [penalty exceeds 19,000],
For a person under the age of 18 years to purchase or receive liquor [penalty exceeds $800].
 Licence No: 32024408, Class of Licence: Late night (packaged) Liquor
 Licence No:  32069513, Class of Licence: Late night (packaged) Liquor